---
Members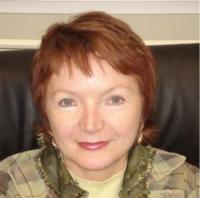 Natalia PREVARSKAYA, PhD, HDR
natacha.prevarskaya@univ-lille.fr
Phone: +33.320.33.60.18
Natalia is Professor of Physiology at the University of Lille, France. Her group is part of the Laboratory of Excellence in Ion Channels Science and Therapeutics. She leads the "Calcium signatures of prostate cancer" team certified by the National League Against Cancer. Her scientific interests include the function and regulation of ion channels and the role of ion channels and calcium signaling in carcinogenesis. She is author of more than 150 publications and obtained a number of prestigious prices and grants.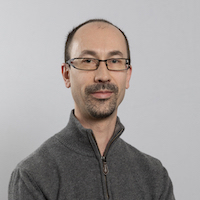 Loïc LEMONNIER, PhD, HDR
loic.lemonnier[chez]inserm[point].fr
Phone: +33.320.33.68.38
Loïc obtained his PhD in Biology from the University of Lille 1 (France) in June 2004. During his PhD, he studied the involvement of VRACs (Volume-Regulated Anion Channels) in prostate cancer progression under the supervision of Pr. Roman Skryma. After a postdoctoral fellowship in Dr. JW Putney lab (NIEHS, North Carolina, USA), he was recruited as an Inserm researcher (CR) in 2008. His research activity is now focused on TRP and SOC calcium channels and their role in prostate cancer.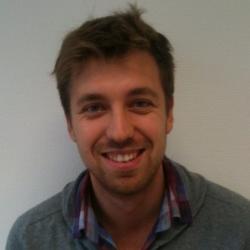 Alexandre BOKHOBZA, MS
alexandre.bokhobza@inserm.fr
Phone: +33.320.43.40.77
Alexandre Bokhobza obtained his master degree Biologie et santé from EDBSL (Ecole Doctorale Biologie et Santé Lille 1, Lille2), in June 2011. Alexandre joined our laboratory in September 2011 (Titularisation December 2013).
Sandy Despeghel, MS, Inserm
sandy.despeghel@inserm.fr
Phone: +33.320.33.64.23
Sandy joined our laboratory as a lab manager in March 2021.
Pauline JEZRAOUI
Oksana IAMSHANOVA, PhD
Lucile NOYER, PhD
Artem KONDRATSKYI, PhD ⇒ Visit
Christian SLOMIANNY, PhD
Guillaume GROLEZ, PhD
Aurélien ROCK, MD
Abigaël RITAINE, PhD
Mehdi HAMMADI, PhD
Eric VANCAUWENBERCHE, PhD
Etienne DEWAILLY
Maylis RAPHAEL, PhD
Gabriel BIDAUX, PhD
Anne-Sophie BOROWIEC, PhD
Marine WARNIER, PhD
Sandra DEROUICHE, PhD